Time Tracking Softwares you can use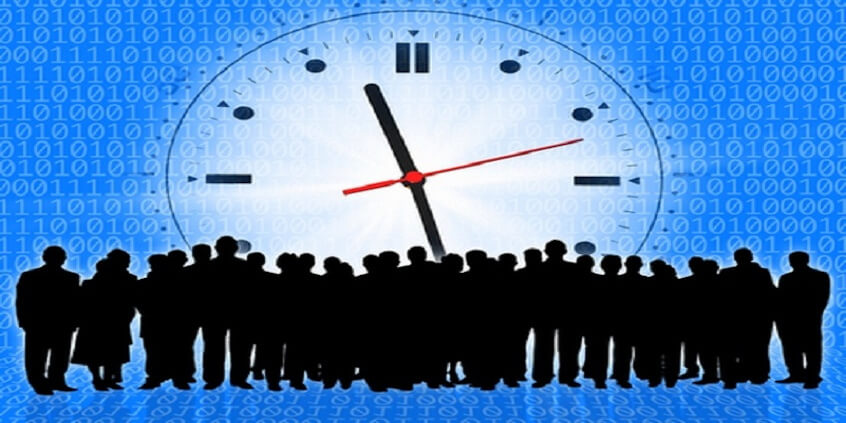 Apr 1, 2019
Tsheets
TSheets is an online employee and time management software program that can save your company a significant amount of time and money. It is an efficient and easy to use time tracking tool. You can track time from the office or in transit with this compatible time tracking application.
TSheets offers an organized interface that is simple to understand. The virtual timesheets are easy to use. TSheets automatically tracks and updates both time-off requests and accrual tracking. The user is given the choice to either automatically or manually fill in the timesheets. Email and phone support are offered free of cost to customers along with free training and setup via live chat and phone.
The application is cost-effective as it provides access for 2-99 users at just $20 per month base fee, plus $5 per user per month for single users and small businesses. For enterprises access for 100+ users at a $100 per month base fee, plus $5 per user per month.
Boomr
Boomr is a time tracking application that is manufactured to help business owners, enterprises, managers, and administrators to monitor their employees. It is a complete cloud-based and user-friendly platform that has a built-in visual management dashboard to help you keep tabs on productive hours and ensure that your operations are up and running at all times
After an employee checks in for work, Boomr will record the time that is spent on projects, allow for collaborative messaging between employees, and tracks breaks and overtime hours with absolute reliability and precision. Shift data is available across the entire organization and can also be synced with a variety of industry-leading payroll and billing software products.
Boomr offers a flexible pricing scheme that is adaptable to any business size.
1 Person – Free
2-5 People – $19/month
6-10 People – $39/month
16-20 People – $79/month
21+ People – $4/month per user
Ebility
Time Tracker by ebility uses automation for employee timekeeping to improve efficiency and to increase productivity. It enables the user to track time for payroll with time cards including the clock in/out, switch projects, it records the employees paid and unpaid breaks, and by automatically calculates overtime and more.
Multi-platform with ease of use. Flexibility to allow you to record multiple days and hours in a single line-item or (like me) track each individual day separately
The ebility time tracking software has three plans that the user can choose from:
1. Time tracker $4 per user + $8 per month base fees.
2. Time tracker $8 per user + $16 per month base fees.
3. Time tracker $12 per user + $16 per month base fees
Harvest
Harvest is a cloud-based time tracking application designed for organisations and businesses of all sizes that want to establish better employee tracking and management system. Key features include time and expense management, team management, project management, scheduling and invoicing.
The Harvest time tracking platform is user-friendly and has a fast processing speed. The system basically streamlines and smoothens the time tracking process, making it easy for users to stay on top of other things. With Harvest, your business can:
Be in control of the time tracking process with just a click of a button
Easily monitor and update time data on the weekly timesheet
Mobile compatibility lets users access the system and track time anywhere at any time using various devices – whether it's a Mac or PC, iPhone or Android
Automated notifications to staff for their time reports make it easy for management to cultivate productivity
Manage and distribute time efficiently across your business
Generate and send invoices to speed up the sales process and boost revenue
Harvest offers subscription pricing and is available in three pricing plans - Free, Solo and Team. The product offers integration with different solutions, such as Asana, JIRA, Basecamp, GitHub and Quickbooks.
Free Plan – $0 unlimited validity
Solo Plan – $12/month or $10.80/month (billed annually)
1 Person
Unlimited Projects
Team Plan – $12/person/month or $10.80/person/month (billed annually)
2+ People
Unlimited Projects
Deputy
Deputy is another cloud-based platform for managing your workforce. It comes with automated tools to simplify employee management and provide software that can help both online and offline. With over 270,000 users, it has grown to be a trusted and dependable time tracking software that effectively tackles matters in the workplace.
Deputy drives workplace mobility, efficiency and productivity so you can speed up organizational processes and optimize resources. This allows users to spend more time working on essential points of their business, and have a clear picture of its health and performance without losing focus from employee communication and getting everyone on board to ensure that the results are met.
With Deputy, users can create fully costed employee schedules in next to no time. Deputy easily captures when employees start and stop shifts. The newsfeed is also available within Deputy's mobile applications, websites and Kiosk. Latest messages are displayed on the Deputy Kiosk when employees are starting and ending shifts
There are three pricing schemes offered by Deputy, their price depending on the number of users you wish to involve, and the features you will include. Quote-based enterprise pricing is also available. Here are the details:
Starter – $1/month/user
Scheduling
Announcements
Tasking
Unlimited 24/7 Support
Premium – $3/month/user
Scheduling
Communication
Tasking
Timesheets
Payroll integration
Reports
Unlimited 24/7 Support
Enterprise – by quote
Scheduling and announcements
Tasking and timesheets
Payroll integration
Advanced award interpretation
20 additional reports
Customize roles, permissions & extensions
Unlimited 24/7 Support